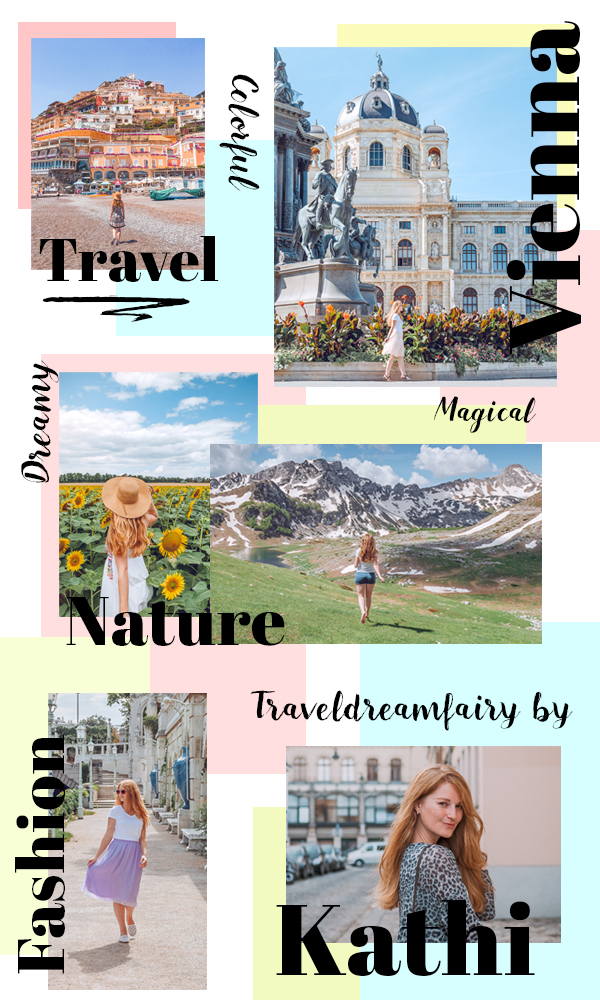 Hi there,
my Name is Kathi and I'm based in beautiful Vienna, Austria.
Traveldreamfairy is a space for all the dreamers and travel lovers.
You will find inspiration for your next travel destination, stylish travel outfits, Vienna insider tips and more here on this blog.
Since 2016 I'm sharing my favorite snapshots from my daily life and travels on my Instagram page @traveldreamfairy with you.
Now three years later, I can finally present you my blog that I want to use to share more information with you that I can't fit on Instagram.
Dream with me, travel with me and follow me on my adventures.
Traveling has always played an important role in my life.
My experiences abroad as a student contributed a lot to my personal growth and the person I am now.
Today I'm working full-time in a typical office job. It helps me to afford my travels but also limits my travel time.
As much as I enjoy traveling to other countries, I also love to explore my home town Vienna and Austria.
I have realized that traveling it is not about distance but about exploring and learning. There are beautiful things waiting for us around every corner.
Create your travel dream and make it come true
My intention is to give you tips to help you improve your work travel balance.
I want to motivate you to explore the beauty surrounding us every day and to open your eyes for the little things. Go out and discover – no matter if it is your home town, your home country or a far away destination.
Thank you for following along. Let's start this journey together!